Emergency Housing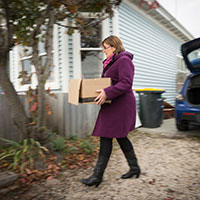 In answer to a need identified following the Canterbury earthquakes, Comcare has been contracted by the Canterbury District Health Board and The Ministry of Social Development to provide short-term accommodation and support services for single vulnerable people that have an emergency housing need in Christchurch.
Comcare operates a number of flats to provide this service and offers short term, temporary tenancies. This service provides safe and comfortable housing while more permanent housing is sourced with the support of Comcare staff.
The flats are not shared, are furnished and are available for up to a twelve week tenancy.
---