Group Living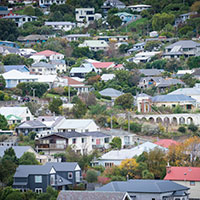 Group Living offers the opportunity for an individual to become a flatmate in a semi-supported environment. People live together independently; yet receive support to manage many of the day to day aspects of living together. Individuals can access community support staff to work with them on their own development.
As a group, they have the support of a Coordinator who assists them to live together harmoniously and make the decisions flatmates need to undertake to make their home function well. This is especially important when a vacancy occurs and they need assistance to ensure the new person is a good match with the current occupants.
For access and referral information, please click here.