Board & Governance
The operation and direction of Comcare is overseen by the Board of Trustees:
David Griffiths (Chair)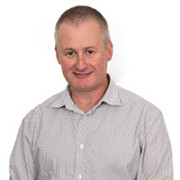 Christchurch City Council,  Dec 17 – Present
Head of Planning and Strategic Transport:   Leading three teams of land and transport planners this role is responsible for developing, in conjunction with key partners, the council's long term strategic position for land and transport planning.
Previous roles:
Department of the Prime Minister and Cabinet
Canterbury Earthquake Recovery Authority 
Canterbury Earthquake Temporary Accommodation Service
Housing New Zealand Corporation 
---
Associate Professor Pauline Barnett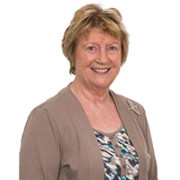 Pauline Barnett is an adjunct Associate Professor at the School of Health Sciences, University of Canterbury. She spent a number of years as a health planner and researcher and was also on the staff of the Department of Public Health and General Practice, University of Otago, Christchurch.
Pauline has been active in a number of local and national health organisations and is a former member of the Mental Health Foundation board. She has chaired the Support and Volunteer Services Advisory Committee of the Cancer Society and the National Health Committee, which advised the Minister of Health, and the Public Health sub-committee of that body. She is currently a member of the board of the Burwood Academy for Independent Living.
She is a former national president of the Public Health Association of New Zealand and chair of the local branch. In 2004 she was honoured as the Association's Public Health Champion.
---
Oliver Roberts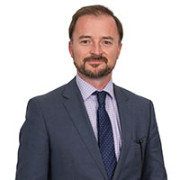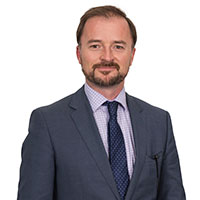 Partner, Duncan Cotterill
Oliver became a Trustee in 2009. Oliver is a practising solicitor and a partner in the legal practise of Duncan Cotterill specialising in corporate commercial advice and matters. Oliver holds various roles for private companies and family trusts and enjoys solving problems for his clients and helping their businesses to grow and prosper.
Originally from the UK, Oliver settled in NZ in 2006 and is married to Sarah and they have three young children.
---
Peter Young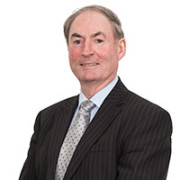 Peter Young is a retired partner of KPMG, having specialised in assurance and corporate recovery. After 35 years as a chartered accountant, including six years as managing partner, he left to develop a governance portfolio as a professional independent director, and is now a Chartered Fellow of the Institute of Directors. 
Peter has chaired iconic Christchurch companies such as Steelbro and Leighs Construction Ltd along with a number of provincial and national based companies. He has been very involved with charitable entities including the Order of St John for which he was promoted to Commander and Cholmondely Childrens Home, an ex President and Life Member. 
He is currently chairing Akaroa Health Limited which has established a new medical and aged facility and is deputy chair of Akaroa Community Health Trust.
---
Murray Hendy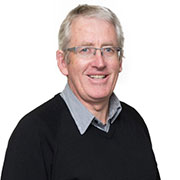 During his 30 years experience as a Chartered Accountant in Christchurch Murray has held senior finance positions within the transport, tourism and health sectors.  During this time he gained experience in both establishing administration and accounting functions for start-up organisations and managing the financial governance aspects of larger entities.
Recently retired after 10 years with Nurse Maude Murray held the position of Chief Financial Officer over the period 2008-2013.  From 2013 to his date of departure Murray managed the property portfolio and redevelopment of its earthquake damaged buildings and site infrastructure.
---
Sandy Brinsdon
Senior Advisor Health in all Policies, Canterbury District Health Board
Sandy has a long history in the health sector in research, funding and policy roles much of that time as an independent practitioner. Sandy's current role involves strong collaborations working alongside regional and local government to ensure strategic policy and decision making improves health outcomes, with a particular focus on reducing inequalities.
Sandy is also a director of the governance company BoardClarity Ltd which offers governance training and support to large NGO's and companies in New Zealand. Sandy chaired Christchurch Resettlement Services for 10 years, and was on the Papanui High School board for almost 10 years, 4 of those as chair. 
---
Dr. Richard Steane
Consultant Psychiatrist, Canterbury District Health Board 2016 – present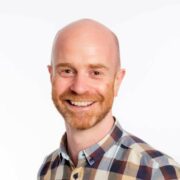 Richard works as an Adult Psychiatrist with the Canterbury DHB. He is currently involved with both the Crisis Resolution service and the longer term community follow-up of people with significant mental illness. Richard has a particular interest in working with patients with personality disorders and anxiety disorders.
He has previously worked with the Auckland DHB and the Anxiety New Zealand Trust.
Richard has also worked extensively with the Royal Australasian College of Psychiatrists (RANZCP), where he has focused on his interest in 'Early Career Psychiatrists' and 'Leadership and Management'.
He is a Senior Clinical Lecturer with the University of Otago.
---
Alex Booker
Institute of Directors Internship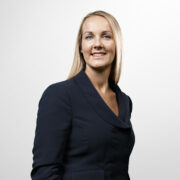 Mental health and addiction affects many people and I have experienced the devastating effects of losing a close friend. I am looking forward to being part of an important organisation which ensures people who have mental illness and addictions are able to live well within our community.
I have 15 years' experience as a property development, environment and planning lawyer. I like to make things happen by developing effective strategy and working with relevant stakeholders to achieve consents, permits and access approvals for projects. I've been involved in single building projects, complex residential developments and major infrastructure projects.
I also hold a science degree and I'm passionate about business sustainability. I have been actively involved in sustainability initiatives in the workplace and community. I recognise the importance of creating diverse and inclusive cultures, and am keen to see boards increase focus on cultural capabilities and understanding, particularly Te Ao Maori and tikanga. 
---