Board & Governance
The operation and direction of Comcare is overseen by the Board of Trustees:
Associate Professor Pauline Barnett (Chair)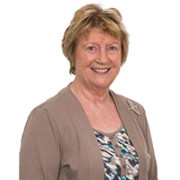 Pauline Barnett is an adjunct Associate Professor at the School of Health Sciences, University of Canterbury. She spent a number of years as a health planner and researcher and was also on the staff of the Department of Public Health and General Practice, University of Otago, Christchurch.
Pauline has been active in a number of local and national health organisations and is a former member of the Mental Health Foundation board. She has chaired the Support and Volunteer Services Advisory Committee of the Cancer Society and the National Health Committee, which advises the Minister of Health, and the Public Health sub-committee of that body. She is currently a member of the board of the Burwood Academy for Independent Living.
She is a member of the Public Health Association of New Zealand, a former national president and chair of the local branch. In 2004 she was honoured as the Association's Public Health Champion.
---
David Griffiths (Deputy Chair)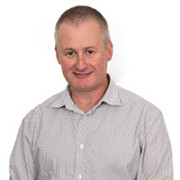 Canterbury Earthquake Recovery Authority (CERA) Nov 2013 – present
Currently working for the Canterbury Earthquake Recovery Authority as General Manager Residential Rebuild and Housing. Responsible for a programme of work that covers both new supply of housing to replace lost stock and the repair and rebuild of existing housing. This role requires working across government, insurance industry, and non-government organisations to ensure the recovery objectives of CERA are met.
Previous employment:
Canterbury Earthquake Temporary Accommodation Service (CETAS) April 2011 – Nov 2013
Employed by the Ministry of Social Development (MSD) the purpose of this role was to establish and manage this service following the Sep 2010 earthquake. This service consists of three service streams being, temporary accommodation, financial assistance, social supports. Establishment required the development of all systems, processes, reporting and creation of a web based database to support the service and the two government departments and 15 NGOs jointly delivering the service.
Housing New Zealand Corporation (HNZC)
Working for HNZC for 23 years, the last 10 as regional manager in Christchurch I have a strong background in housing. As regional manager I was responsible for the management of over 7000 HNZC homes across the upper South Island. I led a team of around 70 staff and was part of a national senior leadership team. At the time of the earthquakes I led the housing response as part of the civil defence responsibility under a state of emergency.
Other roles:
National Board Child Cancer Foundation
National Board of Canteen
National Board Neighbourhood Support
---
Oliver Roberts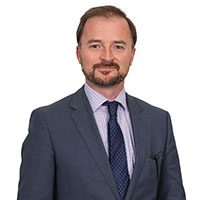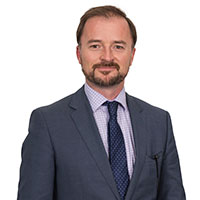 Partner, Duncan Cotterill
Oliver specialises in corporate and commercial law with a particular focus on overseas investments, mergers & acquisitions and corporate finance transactions. He acts for clients in a broad range of industries including agriculture, forestry, technology, manufacturing and services sectors.
Oliver's expertise includes inward investment and investor migration to New Zealand, Overseas Investment Office applications, company acquisitions and disposals, corporate structuring, employee share schemes, venture capital and private equity transactions, agency and distribution agreements, start-up ventures, insolvency and corporate recovery.
Recent experience includes advising the Craigmore Farming Fund and Craigmore Forestry Fund on the acquisition, establishment and management of farms and forestry in New Zealand. Oliver was instrumental in establishing the EPIC IT Hub in central Christchurch and advises technology focused business.
Oliver also advises private clients on Trust & Estate planning.
---
Peter Young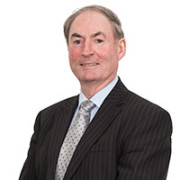 Peter Young is a retired partner of KPMG, having specialised in assurance and corporate recovery. After 35 years as a chartered accountant, including six years as managing partner, he left to develop a governance portfolio as a professional independent director.
Peter is chairman of Leighs Construction Ltd and a director of Pulse Energy Ltd and chairs its risk and audit committee. He is a Commander of the Order of St John, serving on the Priory Trust Board, the South Island Regional Trust Board and their respective risk and audit committees. In the past Peter has been chairman or a director of a number of companies. He is a life member of Cholmondeley Children's Centre.
---
Murray Hendy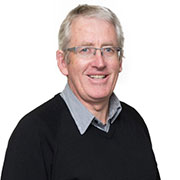 Site Development Manager – Nurse Maude Association
During his 30 years experience as a Chartered Accountant in Christchurch Murray has held senior finance positions within the transport, tourism and health sectors. During this time he gained experience in both establishing administration and accounting functions for start-up organisations and managing the financial governance aspects of larger entities.
As Nurse Maude's Chief Financial Officer over the period 2008-2013 Murray gained useful insights into the challenges facing charitable non-profit organisations within the health sector. Since mid 2013 Murray's role at Nurse Maude now focuses on property management and the redevelopment of its earthquake damaged buildings and site infrastructure.