Community Integration Service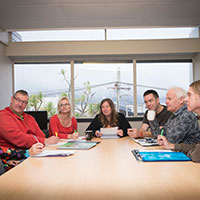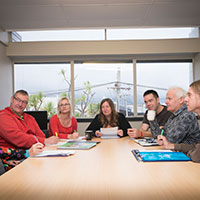 Comcare's Community Integration Service (CIS) finds positive, creative solutions for people who are perceived by others, or view themselves to be 'stuck' in hospital or residential services, when clinically they do not require that level of care.
The service works with people who have complex social or other issues that create barriers for successful community living and supports them to problem-solve a pathway forward to independent living.
Support is offered to assist people access benefits and suitable housing, develop life skills including improving socialisation and networks, deal with agencies that provide services and increase motivation.
CIS coordinates the multiple agencies that are often involved in a person's care, taking on the lead agent role, with the aim of getting all parties working together with one agreed plan.
The team is committed to making sure that the right supports are developed and in place for the individual, and that they are tried and tested and are sustainable beyond the involvement of the team.
For access and referral information, please click here.
Click here to download the Community Integration Service Information Sheet