Activelinks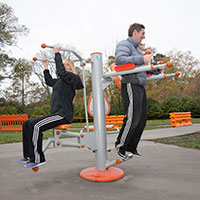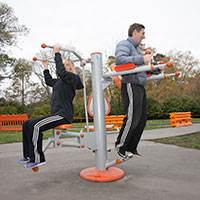 Comcare recognises the importance of the relationship between physical and mental health and has endorsed the Equally Well initiative which has been developed to improve the physical health outcomes for people with experience of mental health and/or addiction issues.
Activelinks provides support to "get active" through increasing participation in physical activity, sport, recreation and leisure pursuits. The aim of the service is to promote independence and involvement in community life with a focus on health and wellbeing. Support can be individual or through a group.
Activelinks also aims to address the social stigma and discrimination in the recreation, physical activity and leisure sectors relating to mental illness.
Activelife is a specialised healthy living programme that brings people with mental illness or addiction issues together through facilitated group exercise and discussions in a safe and supported environment. The programme assists people to become more active, learn about healthy eating and make more positive choices in a fun environment. In 2009, the Activelife Programme was a CDHB Quality and Innovation Supreme Award Winner.
Services are provided in Christchurch urban areas, and rural districts of Rangiora, North Canterbury.
For access and referral information, please click here.
Click here to download and print: