Management
Kay Fletcher – Chief Executive
After a lengthy career in clinical mental health team management, Kay decided to apply her service development talents and leadership skills to the NGO sector. Having had a long standing relationship with Comcare through her clinical work, Kay was sure this organisation held the same aspirations as herself for the improved wellbeing of people whose lives have been significantly affected by mental illness and addictions.
Joining Comcare in 2005, she continues to lead the organisation with energy and passion for the work, engaging in regional and national initiatives for sector development. Through her period of leadership Kay has overseen the organisation triple in size and grow as a provider of specialist social housing. Kay sees a bright future for NGO services in New Zealand as they have the ability to be agile and creative, responding quickly to changing community need and provide essential, high quality cost effective health care services, in or close to service users homes.
---
David Callis – Operations Manager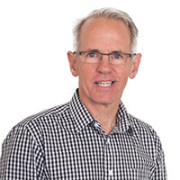 Dave joined Comcare in July 2009 as Warmline Co-ordinator following 10 years as a volunteer with Lifeline. Dave has had wide experience in small to medium-sized enterprises (SMEs) from managing his own businesses to South Island Manager of a large food processing factory and everything in between. In his current role as Operations Manager for Comcare, Dave has a wide ranging brief that includes IT, Administration, Finance and Vehicles. His main focus is ensuring that the administrative aspects of the organisation are running smoothly and efficiently and he has a particular interest in providing the organisation with the information it needs to make informed decisions. Outside of work Dave enjoys keeping fit and reading and is learning how to cook Thai food.
---
Amir Mirshams – Accountant
BAcct, MAcct, GrdDipCA, PhD, CA
Amir joined Comcare in September 2014. Having previously worked for a Certified Public Accountant firm overseas for about 8 years and two years in an accounting role in Christchurch, Amir has developed specialist expertise in a number of areas including budgeting, cash flow forecasting, financial and management accounting and financial analysis. Amir has a passion for assisting organisations in the NGO sector and sees his current role as a unique opportunity to be a small part of a great team who help people in Canterbury.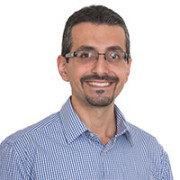 Amir is a Chartered Accountant of Australia and New Zealand and holds a Doctorate in Accounting from Lincoln University.
Amir is married to an accounting lecturer, Azi, and in their free time like to get out to different hiking trails and get together with their friends.
---
Stuart Gray – Quality & Risk Manager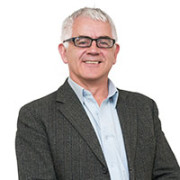 Stuart came to Comcare in the middle of 2013. Having trained as a psychiatric nurse in Inverness, Scotland, Stuart came to New Zealand in 1991. His career has been diverse allowing him to gain experience and knowledge at a variety of levels within the mental health and addictions sector. He has a strong clinical background and over the last 10 years has been honing his leadership skills. Stuart brings extensive knowledge and experience in quality standards having made a considerable contribution to the development of New Zealand's health standards in the past.
As the Quality and Risk Manager, Stuart has responsibility for determining Comcare's quality priorities and ascertaining the key risks for the organisation. He assists the organisation to plan and implement actions aimed at reducing the risks and improving the quality of service we deliver. Recovery principles, outcomes focussed interventions, and efficient, effective use of resources are fundamental drivers for Stuart.
The role is part-time, giving Stuart time to pursue his other passion – furniture making. His young family keeps him busy but, when he can, he likes to get out running in the local Port Hills.
---
Vickie Cooper – Community Support Services Manager
Vickie joined Comcare in April of 2005 following 28 years working at Hillmorton Hospital, Canterbury District Health Board where she trained as a Psychiatric Nurse. Vickie worked in various positions from Charge Nurse/Unit Manager to District Nursing.
Vickie's role at Comcare is managing the Support Services. This comprises Community Support, Activelinks and Community Integration Services. She has a great passion for assisting people with experience of mental illness to receive appropriate supports thereby enabling them to live well in the community and not require hospitalisation. Another area of Vickie's work is coordinating the Community Support Access Pathway (CAP) which is the single point of entry for Community Support Services for Canterbury.
Outside of work, Vickie enjoys gardening, watching rugby and fishing at Okiwi Bay.
---
Dawn Hastings – Peer Services Manager
Dawn joined Comcare in 2004 with a background in primary school teaching and counselling and a personal experience of mental illness. Her current role involves managing Comcare's Peer Support Services, which includes Warmline and also delivering peer support training. She is passionate about the voice of people with mental illness, (in their own journey as well as in the delivery of services) and the development of services that support this.
Outside of work Dawn enjoys reading and catching up with friends for coffee.
---
Annette Sutherland – Housing Support Services Manager
With an extensive background in education, community work, benefit and tenancy advocacy, Annette has been the manager of Comcare Housing Support Services since 2005. She has had a leading role in developing a range of innovative housing interventions, designed to meet the needs of homeless people who experience mental illness and addiction. Annette has been involved in external consultancy to Government on many aspects of the social housing reform process.
---
Louise Deane – Employment Services Manager
Louise Deane joined Comcare in 2005 as an Employment Consultant.  With Bachelor's degrees in law and psychology, Louise worked in the health sector for many years then as an employment advisor with people with disabilities before moving into the mental health sector.  Louise is passionate about employment and the difference a sense of purpose can make in people's lives.  Louise is responsible for managing the Jobconnect Supported Employment Service at Comcare which provides support for people with mental health issues to secure paid and voluntary work and learning opportunities.  In her personal life, Louise enjoys walking for fitness and fun, traveling and reading historical fiction.
---
Carmen Lynskey – Social Housing Manager
Carmen joined Comcare in September 2015, as the Social Housing Manager, which is a new role within the organisation. She has spent the last seven years working in the mental health and community services sector as an Operations Manager in a national NGO. She was responsible for delivering mental health and community services across New Zealand and brings significant sector experience. Prior to her work in the mental health sector Carmen spent 10 years working in social housing in both local and central government. This included roles at senior management level being responsible for portfolios of several thousand social housing units.
Carmen has come to Comcare to return to social housing as this is a particular passion for her. Safe, affordable and quality housing is the basis for ensuring wellness and something Carmen believes Comcare can show leadership in, as a Community Housing Provider.